Cover photo: Marilyn Schroeder
Looking for a Project Code?
With 2023 entering the final quarter, this is a good time to review FMN Projects Codes, how to find them, and how to use them in Better Impact (BI).
All VMN chapters are required to develop and maintain a project catalogue in accordance with VMN guidelines. The FMN catalogue taxonomically lists all FMN approved projects. The FMN Project code structure varies in some ways when compared to other Chapters and FMN project codes have a unique format that helps with annual reporting.
The FMN Project Catalog in BI is an up to date, on-line, searchable list of FMN volunteer opportunities organized by areas of interest. A viable resource at your fingertips that lists approved projects for volunteering as an FMN. The full catalog of Project Codes may be viewed from your initial BI screen by clicking on the Opportunities tab and selecting Opportunity List.
The organizing construct is based on VMN Operating Manual guidelines. FMN has nine project categories and one CE component: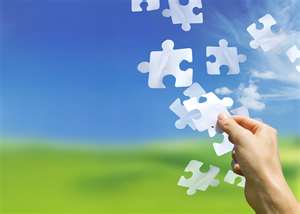 1. Admin
2. Birds
3. Community Outreach
4. Habitat creation and restoration
5. Native plants and invasive removal
6. Parks
7. School Engagements
8. Water and wetlands
9. Wildlife Surveys
CE = All Continuing Education (All CE hours are recorded under this)
FMN Project Codes beginning with C = Citizen Science; codes beginning with E = Education/Outreach; and codes beginning with S = Stewardship. C, E, and S codes are distributed throughout the 9 FMN Categories depending on the project description and purpose.
The four-part Project Code format was developed by the FMN IT team when VMN rolled out BI state wide. This format allows the organization of Project Codes to facilitate automated analysis of data for annual reporting requirements. The 4 parts are:
1. FMN category – | 2. Project Code: | 3. Project Title – – | 4. Project Org
Following are 4 examples to illustrate format and usage:
1. Birds – C034: Bluebird Trails – – VA Bluebird Society
Project code C034 covers monitoring bluebird boxes exclusively along the Bluebird Trail as prescribed by the Virginia Bluebird Society (VBS). Activities must be organized by VBS and data reported to VBS. The Project Org is VBS. However, Fairfax county parks also provide bluebird box monitoring opportunities. So for activities on park property, hours would be charged to Parks code C106 with data reported to FCPA. Understanding the Project Org is important.
2. Parks – C106: FCPA Citizen Science Programs — Fairfax County Park Authority (FCPA)
Project code C106 covers most citizen science projects on FCPA park property as identified in the project description. Monitoring vernal pools, duck boxes, and bluebird boxes are examples. Data is reported to FCPA by the volunteer. The Project Organization is FCPA. Reading Project description is helpful in choosing the correct code to use.
3. Community Outreach – E543: Education and Outreach — FMN
Project Code E543 is for educational, community outreach projects (tabling, teaching, instructing) as defined in the project description. The Project Organization is FMN.
4. Parks – S179: Virginia State Park Stewardship Projects — Department of Conservation & Recreation (VDCR)
Project code S179 is used for Stewardship projects on State park property. For example, the physical planting of native plants, the removal of invasive plants, or shoreline cleanup. VDCR is the sponsor Project Org for the code.
Project Org (part 4 of a code) is the value entered into the Project Organization field in the BI template when recording your service hours. Just copy that value into the Project Organization field. No need to guess. Project Organization entry should always match part 4 of a Project Code; never needs to be 'n/a'.
There are multiple Project Codes under each category and admittedly, some appear duplicative between categories. We are working to improve that so if in doubt please ask.
Generally though, a Project Code can be found by understanding what category a project falls under, determining if the project is Citizen Science, Stewardship, or Educational outreach, and then reading the project title and description.
Of course, the Projects/Hours Committee will continue to be at your service to answer future questions at [email protected].
For additional insight into Project codes:
The VMN Policy Handbook may be read here: VMN Manual 
The FMN Operating Handbook may be read here: FMN Handbook
Click on the video link to view a BI Video and push ahead to 9:05 mark to see how VMN explains using the Opportunities List and Calendar to view Projects or Activities. Take note that FMN historically uses 'unscheduled' Project Opportunities. We only use the Calendar function to schedule CE events.
https://fairfaxmasternaturalists.org/wp-content/uploads/2023/09/IMG_0136-scaled.jpeg
1638
2560
Jerry Nissley
https://fairfaxmasternaturalists.org/wp-content/uploads/2023/08/VMN-Fairfax-cmyk_w223h156.jpg
Jerry Nissley
2023-09-21 09:13:40
2023-09-24 07:32:54
FMN Project Codes Explained