A Look Behind the Curtains – Project Codes
Cover photo: Jerry Nissley
As experienced FMN volunteers most of us have logged into Better Impact (BI) to record hours of service or CE. Because of this, from time to time the Projects/Hours Committee receives questions via [email protected] asking about how to record hours or how to best identify service codes to use for a given project. Given that there are those occasional questions and that there have been some subtle changes to BI over time, we thought a behind the curtains look into the intricacies of FMN Project Codes may be helpful. So strap in and welcome to the most exciting ride of your life through the wild kingdom of Project Codes. [Exciting ride? Isn't that a little over the top? Ok that's probably gratuitous-hype but who's going to read a boring article on 'process and policy'? Bleh. Let's move along.]
At chapter inception, FMN developed and continues to maintain a service/project catalogue in accordance with reporting requirements and responsibilities that all chapters have to state level VMN. The FMN catalogue lists all approved FMN projects and it is required by VMN in order to maintain insurance liabilities in case of incidents while volunteering. By recording hours in a timely fashion, the FMN volunteer provides partial but verifiable evidence to help VMN protect the volunteer in case there is an incident. Accumulated hours, reported annually to VMN, also support our sponsor agencies by providing documentation that benefits their funding profiles. The Project Catalog may also be considered a valuable, readable list of FMN volunteer opportunities organized by areas of interest. It is an informative resource at your fingertips to provide legit ideas to fuel your volunteer cravings. It's better than ice cream! [Whoa… hold on there partner … better than ice cream? Ok, I give. That is a ridiculous thought. Let's continue.]
As an organizing construct, FMN has nine project categories and one CE component:
1. Admin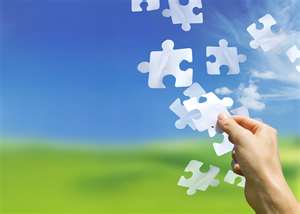 2. Birds
3. Community Outreach
4. Habitat creation and restoration
5. Native plants and invasive removal
6. Parks
7. School Engagements
8. Water and wetlands
9. Wildlife Surveys
CE = All Continuing Education
Project codes are further classified as either Citizen Science, Education/Outreach, or Stewardship. Project codes beginning with C = Citizen Science; codes beginning with E = Education/Outreach; and codes beginning with S = Stewardship. C, E, or S codes are distributed throughout the FMN Categories (except for Admin and CE) depending on the project description and purpose.
The four-part Project Code was developed by the FMN IT team. This format allows codes to be correctly cataloged and supports automated extraction of data for annual reporting requirements. The parts are:
1. FMN category – | 2. Project Code: | 3. Project Title – – | 4. Project Org
FMN category – Project Code: Project Title – – Project Org
Here are 3 examples:
Parks – C106: FCPA Citizen Science Programs — Fairfax County Park Authority (FCPA)
Project code C106 covers most citizen science projects on park property sponsored by FCPA for which FMN volunteers may contribute hours as identified in the project description .
Community Outreach – E543: Education and Outreach — FMN
Project Code E543 is for educational, community outreach project hours (tabling, teaching, instructing) contributed by FMN volunteers as defined in the project description.
Native plants and invasive removal – S861: Plant NoVA Trees – – Department of Forestry (VDoF)
Project Code S861 identifies stewardship projects organized by the organization Plant NoVA Trees for the physical planting of native plants or removal of invasive plants for which FMN contributes hours. VDoF is a sponsor of Plant NoVA Trees and VMN and the project org.
Project Org (part 4) is the value entered into the Project Organization field, which is the last required field in the template when recording service hours. [Wait, what? So you never have to guess at what to enter? That's right.  Just copy that value in as the Project Organization and be done. Let's move along. The article is getting way too long; we're losing readers; almost done.]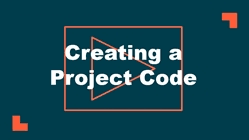 New projects may be requested by FMN volunteers at any time by submitting a Project Proposal form. The form is available on the VMN web site buried in their vast reference libraries, so it is easier to request a form by emailing a request to [email protected]. The Hours Committee will send a blank form and a pre-filled sample form for guidance –  [no questions asked, he says sotto voce]. Once the form is returned, the Projects/Hours Committee will review it to make sure the project does not fall under the purview of an existing project. If the project is deemed unique, it will be evaluated for approval. [At which time questions will be asked? Yes. That's what we do. But we do it for you. Hey – that could be a Projects/Hours Committee logo or catch phrase; bumper stickers, hats. Stop it! Just end the article already!]
There you have it – a peek into the BI project code structure as tailored by FMN. Of course, the Projects/Hours Committee will continue to be at your service to answer future questions, so fire away.
https://fairfaxmasternaturalists.org/wp-content/uploads/2023/01/dragonfly-wing.jpg
810
1440
Jerry Nissley
https://fairfaxmasternaturalists.org/wp-content/uploads/2023/08/VMN-Fairfax-cmyk_w223h156.jpg
Jerry Nissley
2023-01-26 06:53:13
2023-09-02 14:33:44
A Look Behind the Curtains – Project Codes