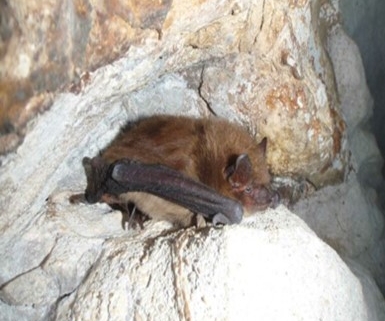 Photo credit: https://dwr.virginia.gov/wildlife/bats/
Sunday, October 1, 2023
7:00 – 8:30 PM
Where: Dyke Marsh,
Alexandria, Virginia
Click here for map and directions.
Registration required: Please visit the Better Impact website to register.
Discovering Bats in the Night Sky with Deborah Hammer, Interpretive Guide
Join us as we explore bats in the night sky at Dyke Marsh in Alexandria, VA with expert Deborah Hammer – this is open to any FMN member – and limited to the first 12 registrants! This event is eligible for one and a half continuing education hours. https://dwr.virginia.gov/wildlife/bats/
Did you know that there are over 1400 different species of bats, about 17 of which live in Virginia? Or that bananas, agave, mango, durian and guava are among the many plants pollinated by bats? If you would like to learn more fun facts, join us for an evening walk to learn all about the amazing lives of chiroptera ("hand-wing," a.k.a. "sky puppies.")
Using a sonar detector, participants will be able to hear the bats echolocating as they hunt for insects.
Deborah Hammer is a Fairfax Master Naturalist and serves on the boards of Bat Conservation and Rescue of Virginia and Friends of Dyke Marsh. She is also an autism/low-incidence specialist with Arlington Public Schools.
Registration: Please visit the Better Impact website to register.
Instructions for signing up for a hike via BI:
Login to BI and click on Opportunities -> Opportunities Calendar
Find event in the calendar (October 1) and click it.
Click on the Sign-Up box- this will automatically register the FMN member and will put the event on your calendar.
Note: To claim CE hours: use All Continuing Education -> FMN All other Chapter Training
On day of event:
Please arrive by 6:45 PM to check in – We will meet at the entrance to the Haul Rd. Trail at Belle Haven Park/Dyke Marsh. The hike will begin promptly at 7:00PM.
Bring insect repellent. If they have a red-light flashlight, that is preferable to a traditional light.
Dress for the weather – wear protection as needed (e.g., rain)
Wear sturdy hiking shoes – we may be hiking on some trails that are wet &/or rocky
Bring drinking water
Bring a flashlight (red is preferred)
Questions? Contact Laura Anderko FMN VP and Program Chair at [email protected]
https://fairfaxmasternaturalists.org/wp-content/uploads/2023/08/Photo-credit-https-dwr-virginia.gov-wildlife-bats.jpg
391
385
Mary Ann Bush
https://fairfaxmasternaturalists.org/wp-content/uploads/2023/08/VMN-Fairfax-cmyk_w223h156.jpg
Mary Ann Bush
2023-08-29 11:15:35
2023-08-29 14:28:26
Discovering Bats in the Night Sky, October 1st