Elly Doyle Volunteer Awards 2021
Each year the Fairfax County Park Authority (FCPA) celebrates outstanding efforts of volunteerism at the Elly Doyle Awards Ceremony. As the announcement states, "there are thousands of individuals and many organizations that volunteer each year in local parks and support the many programs and initiatives of the Fairfax County Park Authority. In fact, it would be difficult, if not impossible, to operate our park system without you, our valued volunteers".
This year FPCA will be hosting a virtual ceremony. The 2021 award recipients will be honored on November 19, 2021 at 7:00 p.m. Please RSVP to receive the direct link to the ceremony.
Two of the 2021 recipients are FMN Bob Dinse and the at large group Friends of Accotink Creek. Membership in the Friends group is many, including in part FMNs Ashley Zywusko, Kathryn Pasternak, Kim Schauer, Ana Ka'ahanui, Elaine Sevy, Janet Quinn, Beverley Rivera, Wendy Cohen, Sarah Glassco, and Dianne Bowen. The contrasting qualities of these awards should not be lost. One recognizes the efforts of an individual, the other the combined efforts of a group. Both, however, recognize how each made lasting positive impacts to their community and to the environment. At the end of the day, getting out there and getting involved, no matter how you are able to do it, is the difference maker.
Bob Dinse will be awarded the Sally Ormsby Environmental Stewardship Award for his continued contributions at Hidden Oaks Nature Center (HONC). According to the HONC nomination, Bob exemplifies an environmental steward by his actions and advocacy with his 12 years of at Hidden Oaks. Bob demonstrates the responsible use and protection of natural resources through his conservation efforts. In addition to routine upkeep of existing trails, Bob alleviated erosion and stream bank deterioration, created and enhanced gardens, donated hundreds of dollars of native ferns, native plants, nuts, and birdseed and, in doing so, effectively serves as a FCPA ambassador.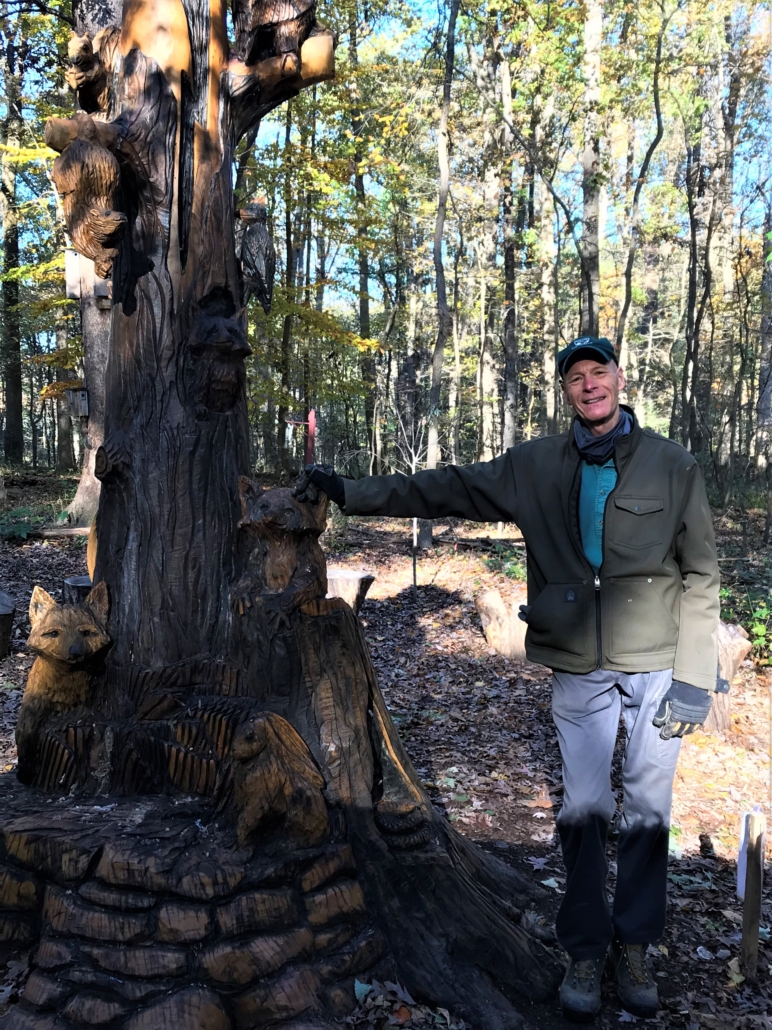 Bob is a consummate environmental steward – he leads by example. As he wears the park logo on his hat and shirt, he quietly, effectively, and earnestly shares the message that each person can make a positive difference in his community. The specifics of Bob's contributions are numerous. When I asked Bob for one project that might stick out for him he replied, "I would like to thank Suzanne Holland and Michael McDonnell [both are HONC management] for letting me work at HONC for the past 12 years. There have been past workers and staff as well current ones I have enjoyed working with. I hope I have a few more years being at HONC." To me that exemplifies the humility of a man with a servant's heart.
The Friends of Accotink Creek will be awarded the Elly Doyle Park Service Award. Anyone that reads the FMN newsletter or monitors FMN social media is aware of the tireless efforts and continued positive impact this group makes to Accotink Creek watershed system and surrounding environs.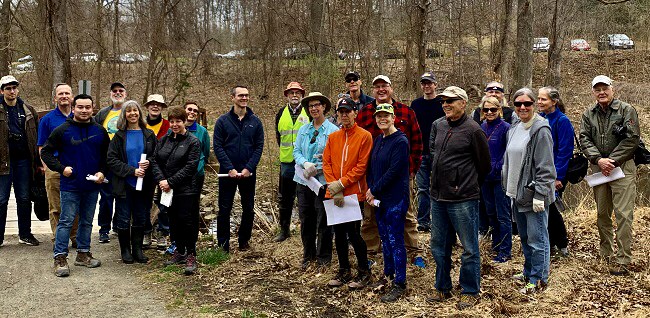 With regards to the criteria for this 2021 Service Award, the group has removed invasive plants, planted dozens of native trees, organized community activities with scout, school and faith groups, provided advocacy for environmental issues, and organized several stream clean ups to list but a few projects.
For example, at this year's Spring Clean Up, more than 280 Friends of Accotink Creek (FACC) volunteers picked up 255 bags of trash, tires, and assorted flotsam at 12 different locations between Chain Bridge and Telegraph Road. Remember that Accotink Creek watershed is a major tributary to the Potomac River via Accotink Bay/Gunston Bay on the north side of Mason Neck Peninsula. As the creek flows, that's 30+ miles of cleaner water thanks to the efforts of FACC.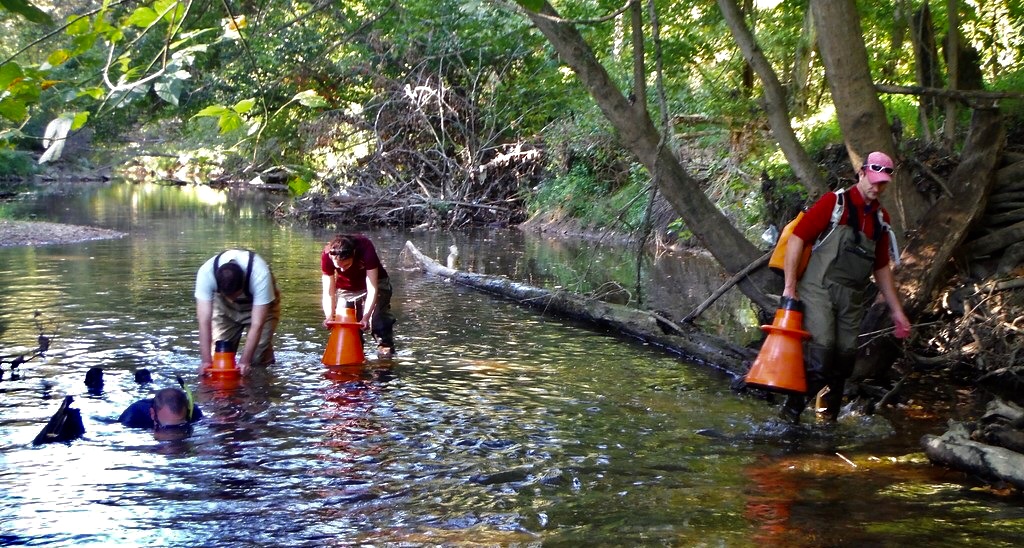 FACC members also maintain three different Invasive Management Sites where native tree seedlings are protected from deer browse to give them an increased chance of successful growth. The sites also monitor the health of the creek system and report pollutants, such as oil spills, to the appropriate authorities.
They advocate for sensitive areas such as the Accotink Gorge, which has rare native plants but is also heavily overrun with invasive Wisteria. Education within the community promotes awareness of issues that can affect the health and recreational aspects of the community. To that end, the group participated in the Mount Vernon Environmental Expo, handing out native sedges for planting, along with posters, booklets, and invasive species playing cards for educational purposes; and for the first time FACC contributed a table at the Latino Conservation Day.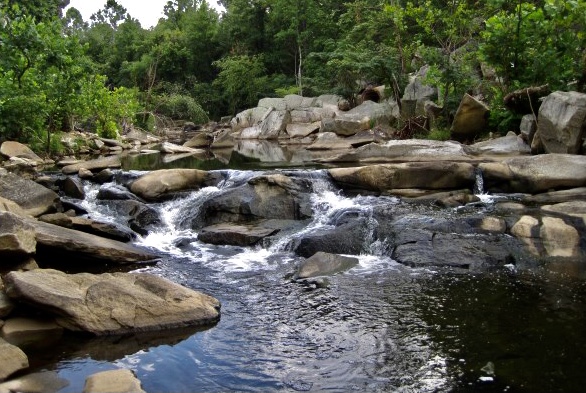 For more than ten years volunteers have had workdays every week, occasionally more if a school or scout group has a particular request. The nomination for this award included a quote by Doug Tallamy, "Plant an oak, plant the future". There is still hard word to be done but it is clear that FACC is both literally and figuratively working diligently to 'plant the future', which exemplifies the basic tenant of the VMN program itself, "to provide a statewide corps of volunteers dedicated to the beneficial management of natural resources in their communities".
Well done to all – and congratulations on the well earned awards.
Click to find out more about helping Accotink Gorge https://www.accotink.org/2015/AccotinkGorge2015.htm
Click to find out more about Cinder Bed Road Bikeway –
https://www.accotink.org/2021/CinderBedRoadBikeway2021.htm
Click to access HONC website:
https://fairfaxmasternaturalists.org/wp-content/uploads/2021/11/FACC-Elly.jpg
1082
1811
Jerry Nissley
https://fairfaxmasternaturalists.org/wp-content/uploads/2017/02/FMN-Logo-300x222-1-300x222.png
Jerry Nissley
2021-11-01 14:33:39
2021-11-01 18:39:04
Elly Doyle Volunteer Awards 2021