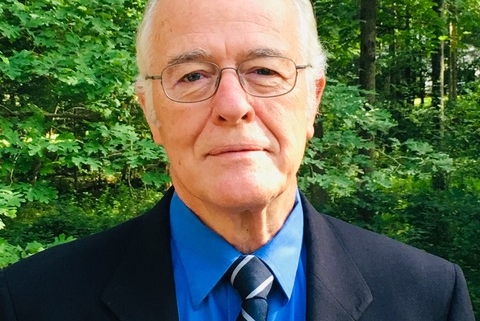 FMN Annual Meeting, Elections and Graduation of Fall 2022 Class, December 12th
Monday, December 12, 2022
7 pm
Zoom (email [email protected] for link if you are not an FMN member)
We will be holding our Annual Meeting on Zoom, Monday, December 19th at 7 pm. We will be celebrating the graduation of the Fall 2022 Basic Training Class and have a short business meeting.
In addition, our own FMN Jerry Peters will speak on "Skolithos, Early Cambrian Fossils in Northern Virginia". Skolithos linearis is a trace fossil (ichnofossil) that is the most common fossil found in Fairfax County. The animal that formed the fossils thrived in ocean beaches on the east side of the continent around 540 million years ago, about the time of the Cambrian revolution when all major animal phyla started appearing in the fossil record. Jerry will discuss the source of these fossils (Antietam formation outcropping on the western slopes of the Blue Ridge) and the several sinks (places they can be found today) in Fairfax County. He will also review key events in the 540 million years of geologic history that these fossils trace.
Jerry Peters is retired from a career as a consulting environmental scientist – conducting Environmental Impact Statements, municipal wastewater facilities planning, hazardous waste management, pollution prevention, hazardous waste site remediation and program guidance, etc. He has a Master's degree from Virginia Tech in Environmental Science and Engineering (Water Resources) and a Bachelor of Arts degree, biology major, from University of Virginia. Jerry serves as an elected Director of the Northern Virginia Soil & Water Conservation District (NVSWCD), working with the organization for the past 13 years in a variety of positions. He also serves as the District representative to the Fairfax County Tree Commission and helped draft the 2019 Tree Action Plan. Jerry is also Founder of Green Fire, a non-profit to improve wildlife habitats in Fairfax County – and has been active in the Environment and Parks Committee of the Great Falls Citizen's Association, leading a project to naturalize an oak grove in Great Falls Grange. Finally, many of us know Jerry from his work over many years for the Fairfax Master Naturalists. He helped start up Fairfax Master Naturalists in 2007 as a volunteer on the Coordinating Committee and served as Advanced Training chair. He was awarded Honorary FMN membership in 2007. In 2008 he completed the FMN Basic Training and became a regular member. He has been a member of the FMN Training Committee since 2007, instructing new Master Naturalists in Biogeography, Land Use, and Urban Systems.
https://fairfaxmasternaturalists.org/wp-content/uploads/2022/10/2019-head-shot.jpeg
640
480
Janet Quinn
https://fairfaxmasternaturalists.org/wp-content/uploads/2017/02/FMN-Logo-300x222-1-300x222.png
Janet Quinn
2022-10-23 22:27:43
2022-11-24 06:45:06
FMN Annual Meeting, Elections and Graduation of Fall 2022 Class, December 12th