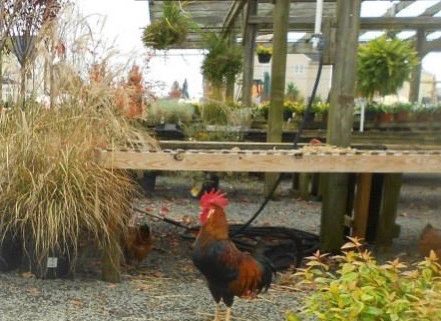 Review of Act on Climate, by Michaela Zint, on Coursera
Reviewed by Tami Sheiffer
I'd taken a lot of Coursera classes for fun and personal edification before I was a Fairfax Master Naturalist and could get continuing education credit for them. Act on Climate, taught by Michaela Zint of the University of Michigan, is the Coursera class I would recommend to the broadest audience because it encourages students to put what they learn from the class into practice. I've found that it has had more impact on my daily life than other classes have—by encouraging lifestyle changes like eating less meat, and introducing me to new groups and volunteer opportunities in my community. I would recommend this class to family or friends who may be interested in living in a more environmentally friendly way, without getting bogged down in heavy climate science.
The first week's introductory material briefly covers the science of climate change, and introduces the concepts of mitigation and adaptation. But it quickly turns to the focus of the course, which is not the science of climate change but steps to take action.
The next four weeks of the class are topical, covering food, energy, transportation, and the built environment. For each topic, material about climate impact is covered, as are steps to reduce the climate impact. The solutions suggested for each topic are divided into type of action: individual, community, political, and adaptation. The solutions are all ones that students can put into action themselves, individually or together with others in their community. So political action may be something like attending a town hall or writing a letter to a representative, not the larger political actions that a state or country should take.
For example, we learn that we can act individually to reduce our energy usage with energy efficient appliances or by minimizing drafts in our homes, and act in our community by seeking out community-supported agriculture and community gardens. We can take action politically by attending a transit authority meeting, and we can practice adaptation actions by planting trees.
Even if much of the information was not new to me, I appreciated that this class prompted me to look into resources and opportunities for action in my community, and to make a plan to act. Because of this class, I discovered resources and groups in this area that I was previously unaware of. I learned that Fairfax County Libraries have thermal cameras available for residents to borrow to check for drafts and hot spots in their homes. I discovered Arcadia Center for Sustainable Food & Agriculture near me–I had unknowingly driven past it many times because it is not visible from the road—and I began volunteering there. And I came across the Fairfax Master Naturalists website, which led me to fill out an application.
Act on Climate has short quizzes to check understanding, and at the end of each unit the student is asked "What Actions Did you Take?" The culmination of the class, during the sixth week, is the creation of a peer-graded "Personal Climate Action Plan." The class wraps up with a conclusion in the 7th week. Discussion in the forums is encouraged but not required to pass the class. The Personal Climate Action Plan makes up 40% of the final grade, and quizzes compose the rest of the grade. As with other Coursera classes, you may take the class and receive a grade for free as long as you don't need the Statement of Accomplishment.
This class counts toward Master Naturalist continuing education credits.
Want to review a resource? We'd love to hear from you. Instructions for submission await your click and commitment.
https://fairfaxmasternaturalists.org/wp-content/uploads/2018/01/Tami-Sheiffer.001.jpg
444
441
vmnfairfax
https://fairfaxmasternaturalists.org/wp-content/uploads/2023/08/VMN-Fairfax-cmyk_w223h156.jpg
vmnfairfax
2018-01-30 03:59:03
2018-02-18 15:21:31
Review of Act on Climate, by Michaela Zint, on Coursera