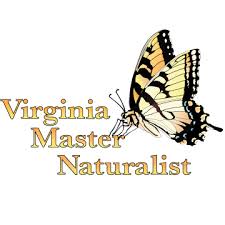 Learn how to work with decision makers, influence management decisions, and stop the spread of invasive species!
What?
Have you been working on invasive species issues but feel compelled to do more? Taking part in the EmpowerU Advocacy Training Program will move your invasive species work to the next level!
The program includes a series of online, self-paced modules, followed by an in-person workshop. Both parts are mandatory. Topics such as who makes decisions about invasive species, persuasion, framing, and finding reliable information about invasives are introduced and then incorporated into your personalized engagement plan via assignments within the online learning modules. At the in-person workshop, you'll practice the skills you learned and get feedback on your engagement plan.
Who?
This program is open to natural resource volunteers and forest landowners with an interest in developing skills to engage decision-makers in invasive species management.
When?
Participants should allow about two hours a week for four weeks to complete the online course before attending the in-person workshop. During registration, you'll select which in-person workshop you plan to attend, and the online course will be open to you one month prior to that workshop. Both the online and in-person components are required.
In-person workshop dates and locations:
Friday, February 15, Farmville, 10:00 am – 4:00 pm
Saturday, February 16, Blacksburg, 10:00 am – 4:00 pm
Friday, March 8, Providence Forge, 10:00 am – 4:00 pm
Saturday, March 9, Madison, 10:00 am – 4:00 pm
Cost?
The course fee is $25 and includes lunch.
Wait, I Thought Virginia Master Naturalist Volunteers Couldn't Engage in Advocacy?
Not all engagement with decision-makers is political advocacy! For example, you and other members of your chapter might adopt a local park and engage in discussions with the park manager in order to advocate for more management of invasive plants in the park. This sort of engagement is not political advocacy and could legitimately be part of a VMN project. This training is not focused specifically on lobbying elected officials or getting legislation passed, but rather on effectively engaging the right decision-maker for the change you hope to make. Plus, you might want to use the skills you learn outside of your VMN service!
Registration Info
Before you register, please visit http://www.virginiamasternaturalist.org/empoweru.html and read all the information so that you can understand the expectations and requirements of the program. If you decide it's for you, you'll find the registration information there.
Deadline
Registration at least one month prior to the in-person workshop is preferred so that you have the full amount of time to complete the online modules. Registration will close two weeks prior to the in-person workshop.
SPACE IS LIMITED. We will maintain a waitlist as well.
QUESTIONS: please email [email protected]
https://fairfaxmasternaturalists.org/wp-content/uploads/2018/12/VMN.jpg
225
225
vmnfairfax
https://fairfaxmasternaturalists.org/wp-content/uploads/2017/02/FMN-Logo-300x222-1-300x222.png
vmnfairfax
2018-12-23 03:10:19
2018-12-23 13:25:52
EmpowerU! Advocating Invasive Species Management Training