Volunteerism Blooms at Laurel Hill Park
Photos: Susan Laume
By FMN Susan Laume
A Virginia Master Naturalist led effort, supported by over two dozen amateur gardeners, literally bloomed to fruition this spring in Laurel Hill Park in Lorton. Many of the volunteers had done no gardening of any kind before, and had no knowledge about native versus non-native plant species. However, willing hands and sustained effort over several months turned one weed-choked, and one barren parking lot island into two native plant gardens, welcoming to pollinators and park users, mirroring only the native wildflowers and grasses found throughout the park.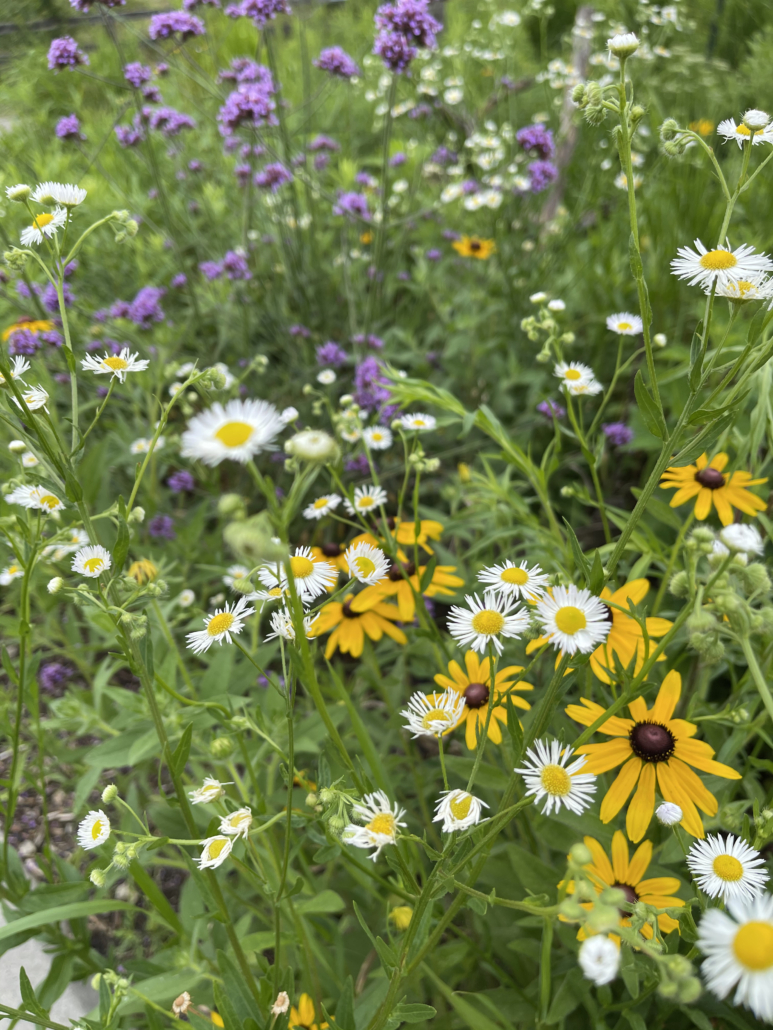 This is a story about one of many collaborative efforts between Master Naturalists and our friends in the Fairfax County Park Authority. Under the auspices of the Laurel Hill Park Volunteer Team (PVT) founded by the author, the park area maintenance manager designated the garden development areas.  He also provided limited start up assistance by way of dumping wood mulch, and amending mowing contracts to protect the garden areas. The Park Authority assisted with advertising for members through the county volunteer opportunities system.  The first garden involved merely managing the volunteer plants which populated the space.  For the second garden, the County also authorized limited funding for starter plant purchases through the native plant nursery, "Earth Sangha".  Garden design, bed preparation, mulch spreading, planting, establishment watering, weeding, and subsequent plantings for both garden locations were all accomplished by a changing set of citizen volunteers.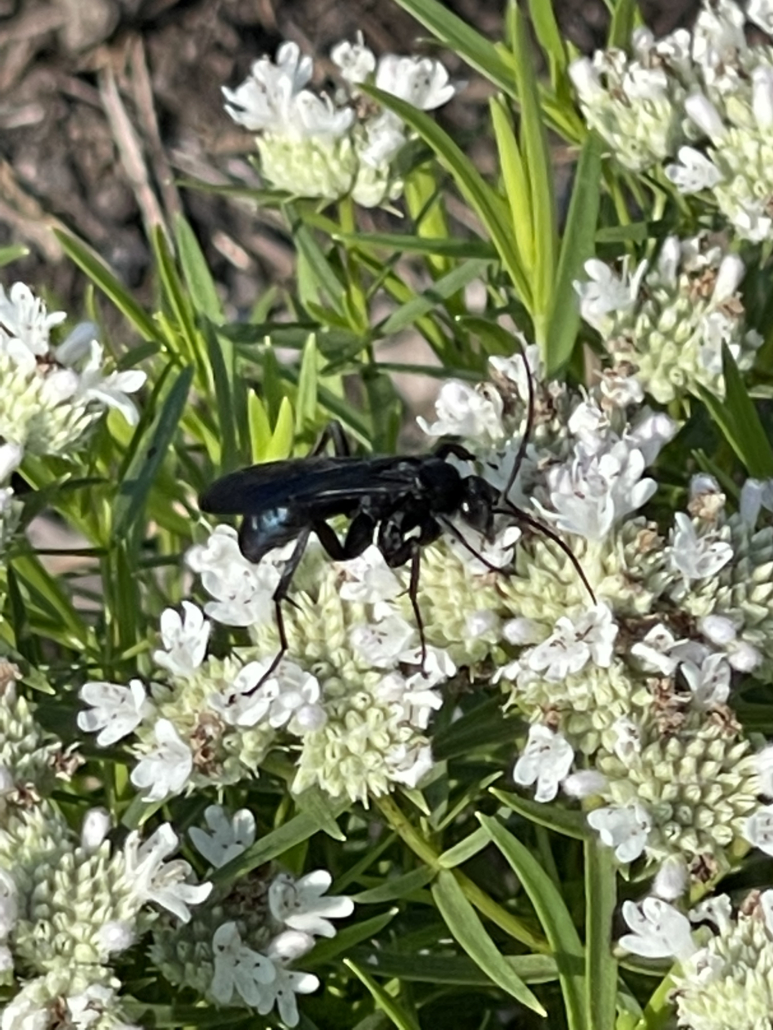 With the first garden started in May 2020, and the second in September 2020, progress in both was slowed by Covid -19 park restrictions. Spring 2021 was the first opportunity to see real results of the efforts in terms of blooms and visiting pollinators. While the full beauty of the gardens is yet to blossom, the gardens already have accomplished much. Dozens of people have worked there and now know about native plants and their importance to our environment. Many more have visited the garden and asked about its purpose and plants. Dragonflies, bees, beetles, wasps, bugs, and birds visit regularly, enjoying the diversity of plants created by management of the space. Small mammals and snakes move and hide within the grasses and green, drawn by the food now found there. In coming seasons, as the gardens fill with more plants, both planted and seed volunteers, they will continue to achieve their goal — welcoming and educating people about the beauty and wonder of native plants.
https://fairfaxmasternaturalists.org/wp-content/uploads/2021/07/Laume-garden-scaled-e1626800735962.jpeg
525
1200
Janet Quinn
https://fairfaxmasternaturalists.org/wp-content/uploads/2023/08/VMN-Fairfax-cmyk_w223h156.jpg
Janet Quinn
2021-07-20 17:09:15
2021-07-24 21:21:33
Volunteerism Blooms at Laurel Hill Park