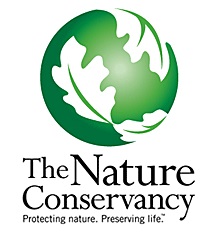 Cornell Ornithology Lab and The Nature Conservancy have joined together to create Habitat Network, the first citizen science social network. Habitat Network is a citizen science project designed to cultivate a richer understanding of wildlife habitat, for  professional scientists and people concerned with their local environments.
The Network collects data by asking individuals across the country to, literally, draw maps of their backyards, parks, farms, favorite birding locations, schools, and gardens. They connect you with your landscape details and provide tools for you to make better decisions about how to manage landscapes sustainably.
The kinds of questions they are seeking to answer with your help:
What practices improve the wildlife value of residential landscapes?
Which of these practices have the greatest impact?
Over how large an area do we have to implement these practices to really make a difference?
What impact do urban and suburban wildlife corridors and stopover habitats have on birds?
Which measures (bird counts? nesting success?) show the greatest impacts of our practices?
Service Project C253-Habitat Yard Mapping is approved for credit for FMN graduates. You can map your own yard, a local park, or other public or private property for which you have access permission. 
https://fairfaxmasternaturalists.org/wp-content/uploads/2018/04/nature_conservacy_logo.jpg
233
219
vmnfairfax
https://fairfaxmasternaturalists.org/wp-content/uploads/2023/08/VMN-Fairfax-cmyk_w223h156.jpg
vmnfairfax
2018-04-29 01:58:21
2018-04-29 01:58:21
Become part of the Habitat Network