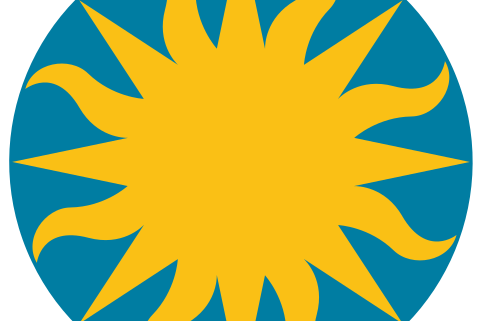 Project: Changing Landscapes Initiative
Project Description
The Smithsonian Conservation Biology Institute (SCBI) is offering an internship in outreach and communication as part of the Changing Landscapes Initiative (CLI). CLI's mission is to combine scientific rigor with community wisdom to help secure a vibrant and healthy future for people and wildlife. The goal is to provide local land use planners with insights into the potential future of the region as informed by conservation science. In this way, CLI provides relevant information for supporting strategic decision making that balances the diverse needs of people and the environment that supports them.
Learning Objectives
In this internship, the selected intern will learn, expand, and refine skills essential for community outreach—including event planning, logistics, and conservation communication—by assisting with the execution of CLI's communications strategy and preparation of stakeholder meetings throughout late spring/summer. The intern will gain first-hand insight into how science is communicated, especially in the context of influencing policy. They will have the opportunity to meet individuals from a variety of NGOs and government agencies and learn how these different groups interact with each other. The intern will also be able to improve their skills in public speaking, writing and design by contributing to outreach communications materials and presentations. The intern's work/schedule will be active and diverse, ranging from digital to intrapersonal communications requiring travel.
Skill Building Opportunities
Interns will have the opportunity to learn and develop skills and experience in community outreach by:
Communicating with a network of current project stakeholders
Searching for new stakeholders and integrating them into the project network
Collaborating in the coordination of meetings, including developing presentation materials and keeping meeting minutes
Helping draft and define communications strategy to inform stakeholders and the public about project initiatives and results
Seeking out opportunities to share project initiatives and results with NGOs and academic organizations
Traveling for intrapersonal partnership-building meetings with communications lead
Aid with development and public delivery of presentations with the communications lead
Helping prepare status reports, documenting ongoing activities, current schedule trend, challenges, events, and project requirements
Who Should Apply
Interns with the following will benefit the most from this opportunity:
Excellent written and verbal communication skills with strong interpersonal skills to engage effectively with internal team members and external stakeholders
Organized and self-motivated individuals, able to handle tight deadlines with strong multi-tasking and prioritizing abilities.
Independent and team-oriented experience for a collaborative project
Adaptable to a dynamic environment and its challenges with a flexible personality and strong problem-solving skills
Working knowledge of Microsoft Office applications and computer proficiency
Project management certification or previous experience in program management and communications
Strong strategic thinking and planning skills
Ability to work independently and remotely
Experience working effectively with both governmental agencies and private parties
Experience using database and/or visual graphics software (Access, Publisher, InDesign)
Stipend
$1500 per month.
Terms Of Appointment
6-month full time (40 hrs/wk) internship. Internship will consist of remote digital work, in-person meetings, and at times weekly travel within Virginia and D.C. Anticipated start date in April 2020.
Requirements
Valid driver's license
Location 
The Smithsonian Conservation Biology Institute is located at the north entrance of the Shenandoah National Park about 60 miles west of Washington, D.C., in Front Royal, VA.
Often, the intern will travel to other parts of Northwestern Virginia, Washington D.C. or the Smithsonian Environmental Research Center in Edgewater, MD for meetings.
Application Deadline
March 8, 2020 11pm EST
https://fairfaxmasternaturalists.org/wp-content/uploads/2018/03/Smithsonian_sun_logo_no_text.png
480
480
vmnfairfax
https://fairfaxmasternaturalists.org/wp-content/uploads/2023/08/VMN-Fairfax-cmyk_w223h156.jpg
vmnfairfax
2020-03-01 16:45:37
2020-03-01 16:45:39
Outreach and communication internship with Smithsonian Conservation Biology Institute. Deadline March 8